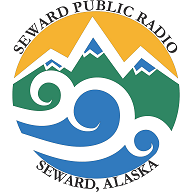 Welcome to Seward Public Radio's web site.
Check out our Facebook page at http://www.facebook.com/SewardPublic/
Help us maintain and grow by donating at https://www.saktown.com/radio/onwithshow.html
Live Audio is at http://peridot.streamguys.com:7680/live.m3u
Most of the aspects listed above are also linked using the Navigate Menu to the right.
Click on the menu item at right for SAKtown Talk for more information about our weekday morning public affairs show.
Thanks for visiting!